About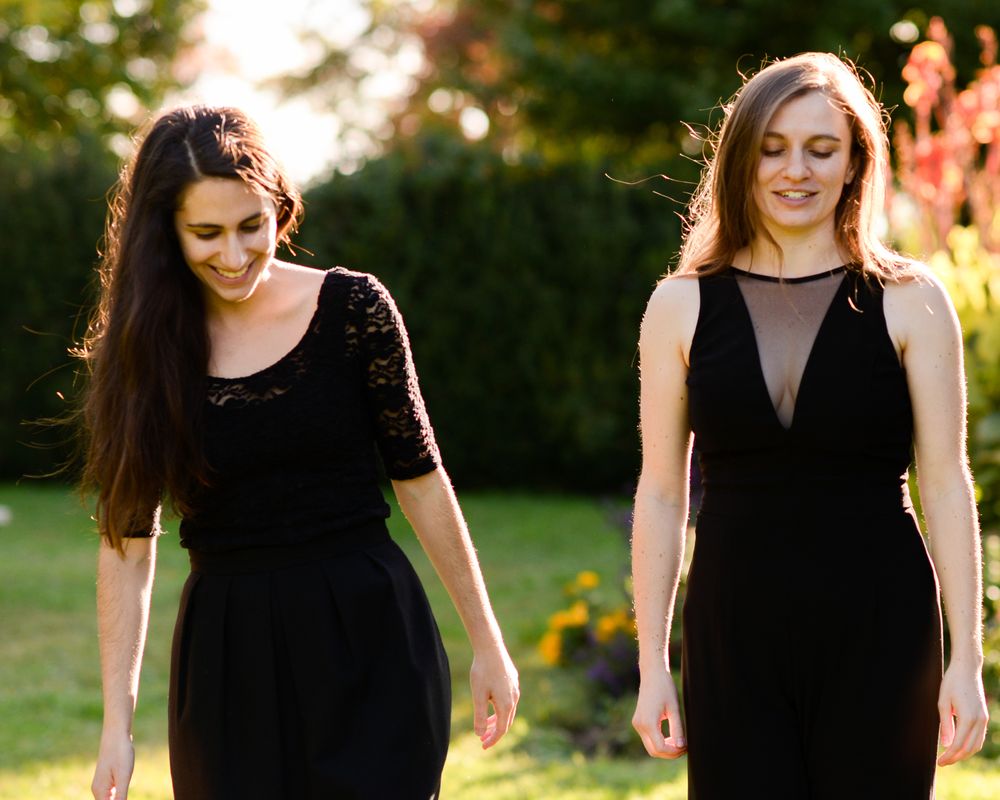 Connecting ◦ Innovating ◦ Inspiring
Duo Sila is an ensemble with a penchant for making connections – between people, cultures, genres, and perspectives.  The combination of flute and percussion pushes the boundaries of old and new, blending the influences that have shaped the journey of classical music through the incorporation of diverse tonalities and musical styles. The duo has established themselves as a dynamic and ambitious chamber music ensemble, creating unique arrangements and performing thoughtful interpretations of the innovative repertoire that bridges the gap between traditional and contemporary.
_________________________________________________________________________________________________
Amanda Dame, flute
Flute soloist and chamber musician Amanda Dame is known for her vast breadth of repertoire and thematic programming. She has presented solo recitals at notable venues including Troy Savings Bank Music Hall in Troy, NY, the Anderson House and the Arts Club of Washington in DC, and The Mainstay in Rock Hall, MD.  Amanda has been a featured performer in the Friday Noon Series at the Peabody Institute, and the Danenburg Honors Recital at Oberlin Conservatory. 
Amanda has been a laureate in many competitions, receiving first place awards in the National Society of Arts and Letters Woodwind Competition in Washington, DC, the Best Mozart Performance category of the global Great Composer Competition Series, 2014 Central Ohio Flute Association Young Artist Competition, the 2013 Rochester Flute Association Emerging Artist Competition, the 2012 Stephan Scholarship Competition, and the Tommy Ippolito Scholarship.
With a love for teaching, Amanda is Co-founder of the Virtual Woodwind Academy, a summer academy for adult amateur musicians. She also has an online flute studio, and with a passion for helping those in need she has  been a Teaching Artist with Arts for Learning Maryland, BSO Orchkids, and for the Tapestry Music program at the Washington Conservatory. In February 2020, Amanda was a guest masterclass clinician at Northern Kentucky University. 
Christina Manceor, percussion
Christina Manceor is a percussionist, educator, and arts administrator with diverse musical interests. Based in Baltimore, she pursues opportunities for artistic collaboration in a variety of forms, including chamber music, world music, jazz, orchestra, and improvisation.
In addition to Duo Sila, Christina is a member of The Kris Johnson Group, a jazz/funk/soul fusion band based in Detroit. She has also performed in the musical theatre production The Music Man, the opera The Mikado, the jazz musical Jim Crow's Tears, and with Symphony No. 1 (Baltimore, MD) and the Symphony of the Lakes (Warsaw, IN). As a soloist, she is winner of the 2015 PAS/Armand Zildjian Percussion Scholarship and the 2013 Black Swamp Solo Multi-Percussion Competition.
In addition to her active performance career, Christina works at the Peabody Conservatory as Assistant Director of the LAUNCHPad career services office, and serves as adjunct faculty for Peabody's innovative Breakthrough Curriculum. She has also directed many of her own performance projects, including a collaborative dance and percussion performance of Derek Bermel's improvisation-based piece, Orbit Design. Through a combination of her performance and entrepreneurial skills, Christina is able to create compelling collaborations in unexpected spaces, finding unique ways to bring the artistic and emotional journey to new audiences.